The Stonegate / Naples Manor neighborhoods are located in the north Colesville area of Silver Spring and generally are framed by New Hampshire Avenue to the east, Bonifant Road to the south (except for the South Stonegate neighborhood which loops just south of Bonifant) and the Northwest Branch Park to the west. These neighborhoods offer a welcome respite from the daily hustle & bustle of the metropolitan area with tree-lined streets and private shaded yards perfect for summer cookouts. Stonegate Elementary and the Stonegate Swim Club are important pillars of the communities and help provide a reliably inviting and comfortable living environment.
Stonegate offers homes generally built in the late 1960's to early 1970's with some pockets of newer and larger homes sprinkled in as well. Prominent styles include colonials, ramblers, split-levels and contemporaries and most are sited on generous lots. Stonegate boasts an active citizens association. Naples Manor is adjacent to Stonegate to the west and was largely built in the 1980's and offers generally larger homes on attractive lots while sharing many of the same neighborhood amenities.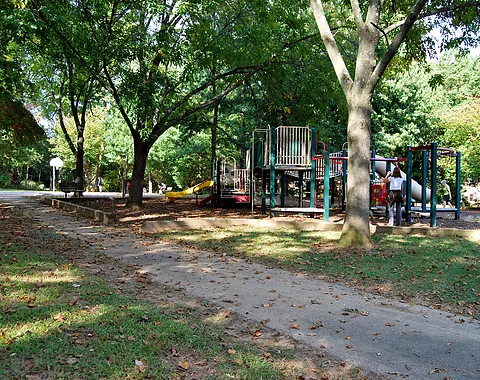 The area offers easy access to FDA's White Oak campus, downtown D.C., Columbia, Baltimore, the University of Maryland at College Park and Bethesda. The Glenmont Metro station (Red Line) is a short drive and serves the entire D.C. metropolitan region and the newly-opened Inter-County Connector (ICC) is just minutes away and offers east-west access from I-95 to the I-270 corridor. The neighborhood combines a convenient, yet quiet, location with a friendly collection of residents and offers a pleasant and relaxed lifestyle!
2020 Year-End Real Estate Report (PDF)
2020 Year-End Real Estate Report (link to photos & details)